Window awnings are the perfect attachment for covering windows, doors to prevent weather penetration, they keep the sun off the glass and is far more effective at reducing heat than an internal blind. Exterior awnings can reduce entry of solar energy by up to 80%. By comparison, solar film or interior blinds typically offer 40% protection. Our awnings are made from reinforced extruded aluminium and are available in a full range of powder-coated colours to meet Australian Standards. The awnings can be mounted from fascia or wall.
Our Range of Window Awnings
If you need high-quality window awnings for your home or business, talk to Eureka Awnings today. We have an extensive collection of awnings for sale.
We also have a variety of options to suit your tastes and budget. At Eureka Awnings, we guarantee that we have the perfect window awnings for all of Sydney's homes and businesses. Explore our range of window awnings below.
OUR FEATURES
When you work with Eureka Awnings, you can have peace of mind knowing that the awnings we design and build are some of the highest-quality awnings in Sydney. Some of the incredible features that our awnings have include:

Residential & Commercial Purposes

Electric & Motorised Functionality

High-Quality Fabrics & Fittings

Wide Range of Styles & Colours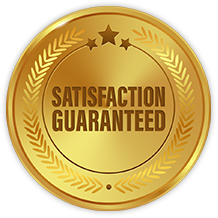 SATISFACTION GUARANTEED
At Eureka Awnings, we pride ourselves in producing and providing high-quality awnings to residential and commercial premises throughout Sydney. We want you experience the satisfaction of owning one of our high-quality products.
If you feel that your awning isn't of the highest quality, we will replace your awning free of charge.
WHY CHOOSE EUREKA AWNINGS?
As one of Sydney's leading awning manufacturers, we take great pride in developing and installing our high-quality
awnings throughout Sydney. We also understand that everyone has a different idea of what the perfect awning is.
That's why we'll work with you to develop a high-quality awnings that tailored to your needs and your budget.
Why Choose Eureka Awnings?
Talk to our sydney sales team
Not sure yet? Contact our friendly sales team on 1300 789 886. For peace of mind, let us come to you and give a free measure and quote. Let our Sydney sales team help you find the perfect windows awning for your home or business.